Exhibitions in Rome for 2023 are a lot!
Rome offers a rich cultural programme, fromcontemporary arts' exhibtions, modern art, photography and desing.
There really is something for everyone! To help you choose, Artsupp propose you five 2023 exhibtions not to be missed in Roma.
If you want to check all the exhibitions now in Roma go on Artsupp.com and see the complete list of exhibitions in Rome 2023.
We remind you that you can visit many museums, exhibitions and collections in Rome and throughout Lazio with discounts and reductions owning the Artsupp Card!
Click here to discover all the Artsupp Card advantages!
Sin Wai Kin Dreaming the End at Fondazione Memmo until 29th October 2023
Fondazione Memmo presents Sin Wai Kin Dreaming the End . It is Sin Wai Kin first solo exhibition in Italy. Core of the exhibition is the new video work entitled "Dreaming the End" shot entirely in Rome.
The exhibition is a further chapter inSin Wai Kin artistic research reflecting on the body and culture objectification and regualating it through storytelling.
Visit Sin Wai Kin with the Artsupp Card and discover all the advantages of the Card in more than 160 cultural institutions!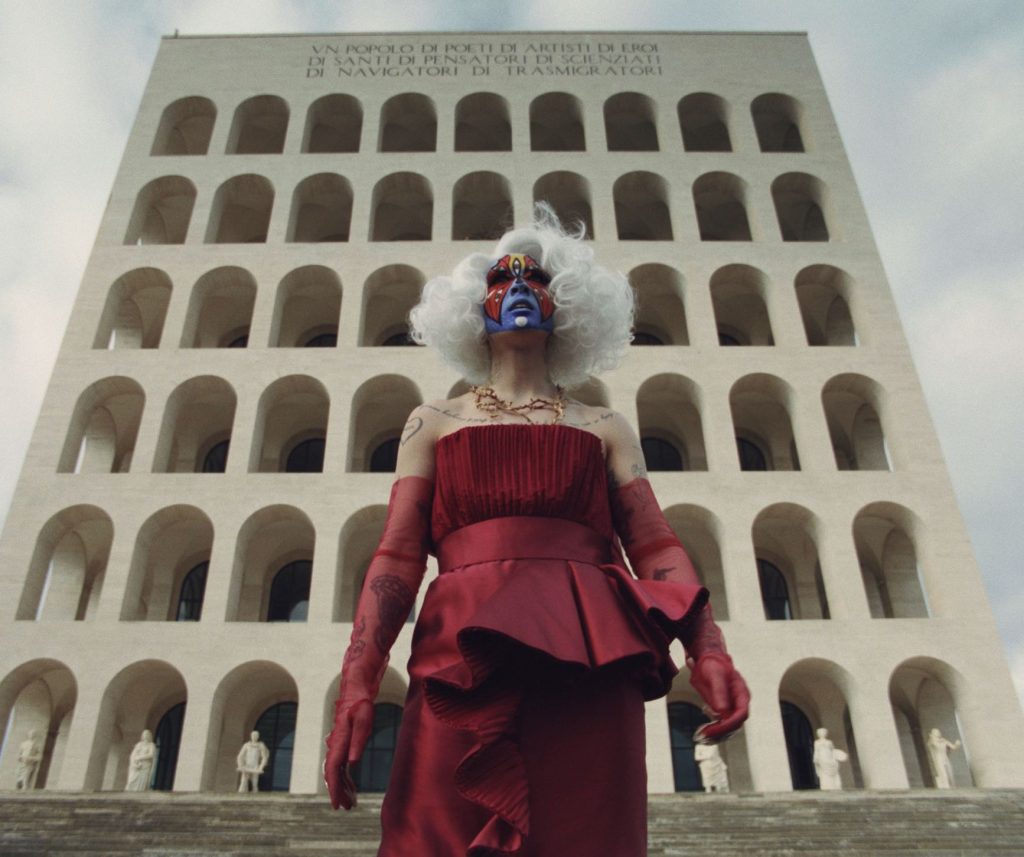 Infinity Michelangelo Pistoletto at Chiostro del Bramante until 15th October 2023
The Chiostro del Bramante in Rome presents until October 15th, the exhibition"Infinity Michelangelo Pistoletto".
A great exhibtions, that is the chace to share with the public historic artworks byPistoletto.
The 50 artworks displayed in the exhibitions' spaces telling the entire career of Pistoletto, from the 60's Mirror paintings, Metrocubo di Infinito,Venere degli Stracci, Orchestra di stracci e Labirinto, the 70's with "L'Etrusco" and the series of Porte Segno Arte together with Autoritratto di Stelle until recent artworks.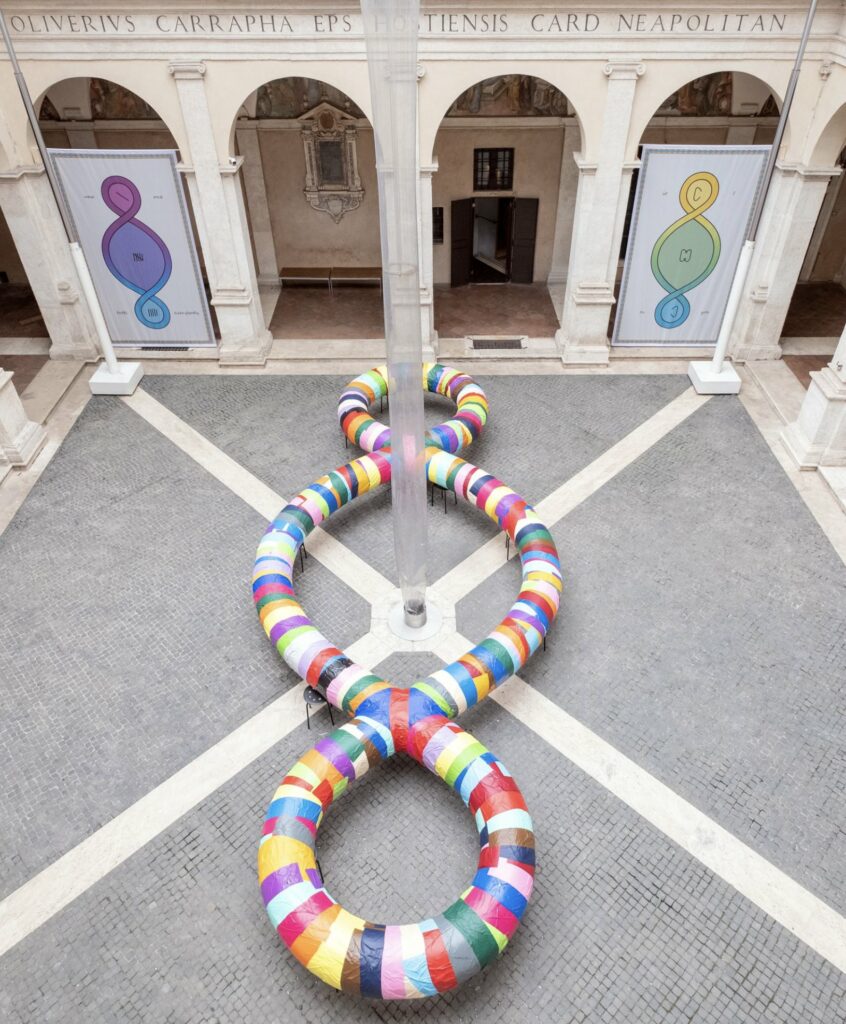 Straordinarie protagoniste del presente is at Maxxi until October 6th.
Straordinarie protagoniste del presente ib on display at Maxxi in Rome until Ocotber 6h.
The exhibition with the photos exposed wants to celebrate the women who with their skills, their creativity and their talent are the real protagonists' of this time, offering girls of all ages proof that they can become protagonists of the future, having more awareness of their rights and inspiring them to cultivate their talents and make their dreams come true.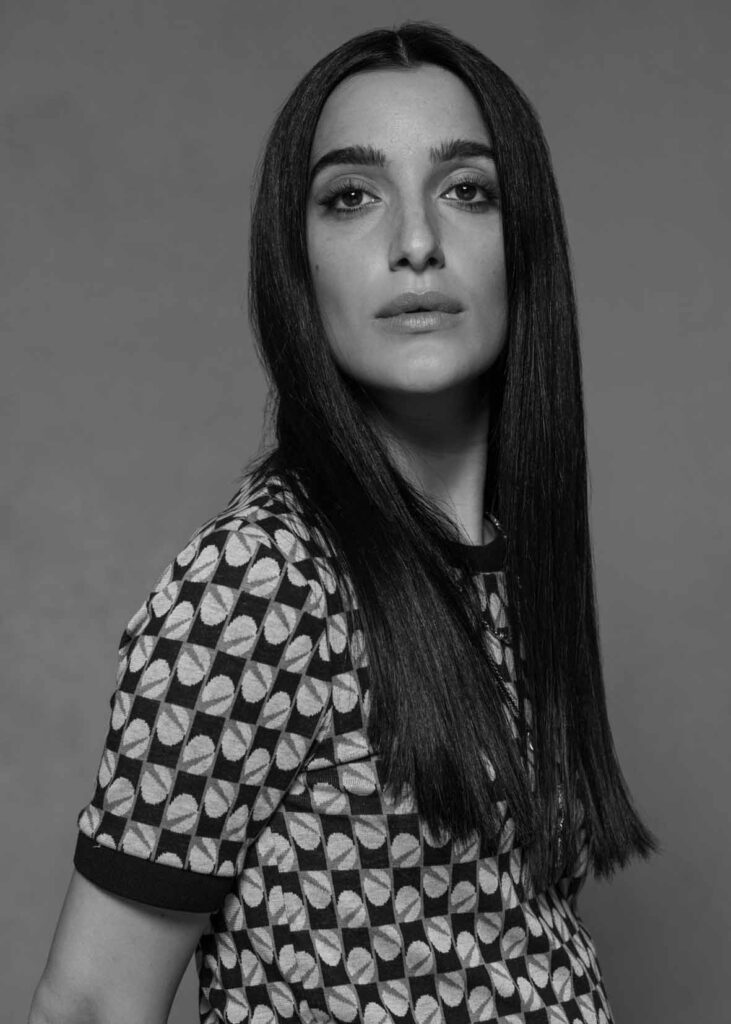 Sergio Sarra nature at Palazzo Altemps until November 12th
At Palazzo Altemps, Sergio Sarra brings his art with the exhibtion Sergio Sarra Nature. Sergio Sarra's installation is composed by 24 artworks which reflect about the painting object and the role of the spectator solicited daily by current hyper-information. The paintings were conceived by the artist as zeroed images, almost contemporary icons, possessing a silent but profound energy, which increases the hieratic and solemn strength of figures concentrated in their absence.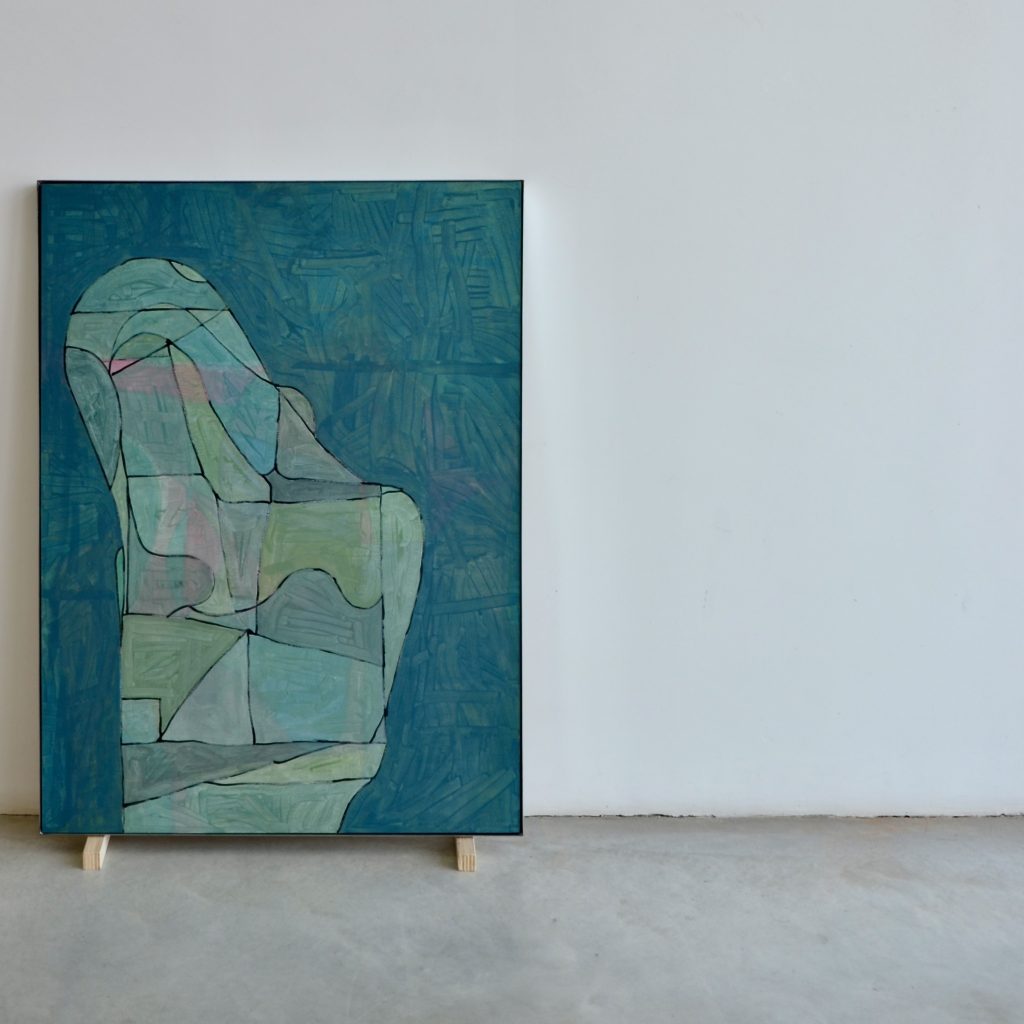 Sembra Vivo! at Palazzo Bonaparte until Ottobre 8th 2023
From 26 of May at Palazzo Bonaparte in Rome arrivesSembra Vivo!, the exhibition dedicated to the iperrealistic sculture, where are exhibited 43 mega installations of the greatest contemporary artists.
The sculptures are so impressive that it can be difficult to distinguish a real body from an artwork thanks to the realistic features down to the smallest details. Among the different artists who are exhibiting can be found Maurizio Cattelan, Ron Muech, George Segal, Caroel Feuerman, Duane Hanson.
If you want to know more about the exhibition, go check out our insight Sembra Vivo: the exhibition at Palazzo Bonaparte .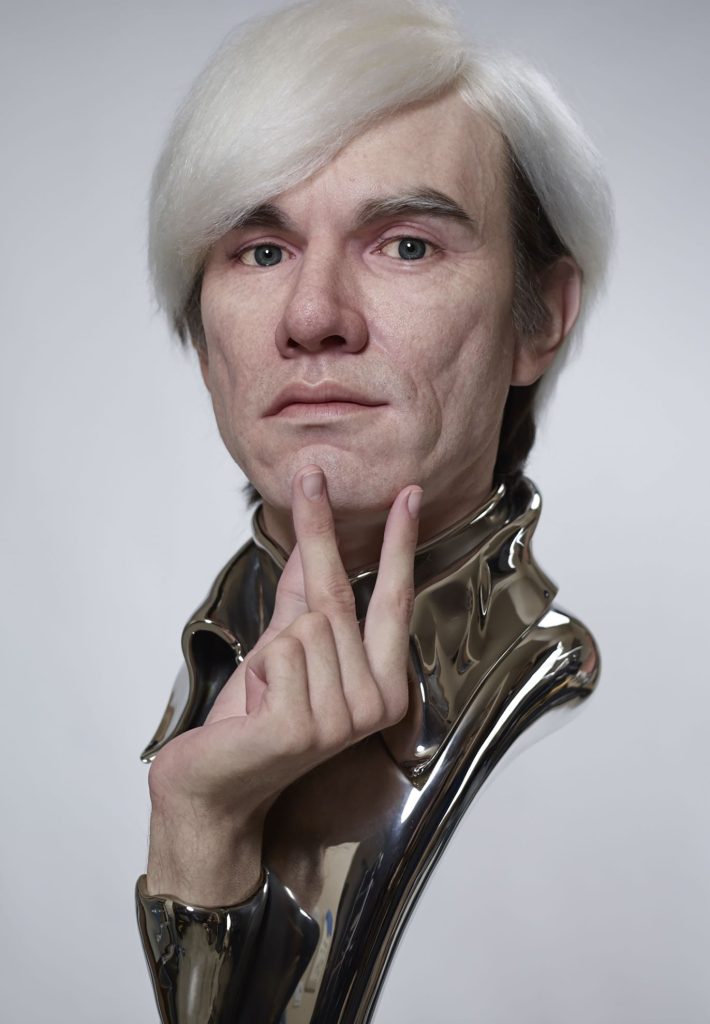 Casa Balla – Maxxi in via Oslavia from 22 September to 28 January 2024
Casa Balla in Roma, in Via Oslavia, reopens to the public from 22 September to 28 January 2024.
Casa Balla was the artist residence for more than 30 years: nowadays it is a experimentation laboratory, a workshop, a universe made by Giacomo Balla and his daughters, Luce ed Elica, where functionality and aesthetics coexist.
Art invests everything and everyday objects such as tables, chairs, shelves, trestles, ashtrays, plates, tiles, become part of a single and kaleidoscopic total project
If you wand to know more about Casa Balla go check out also our insight: Casa Balla riapre al pubblico .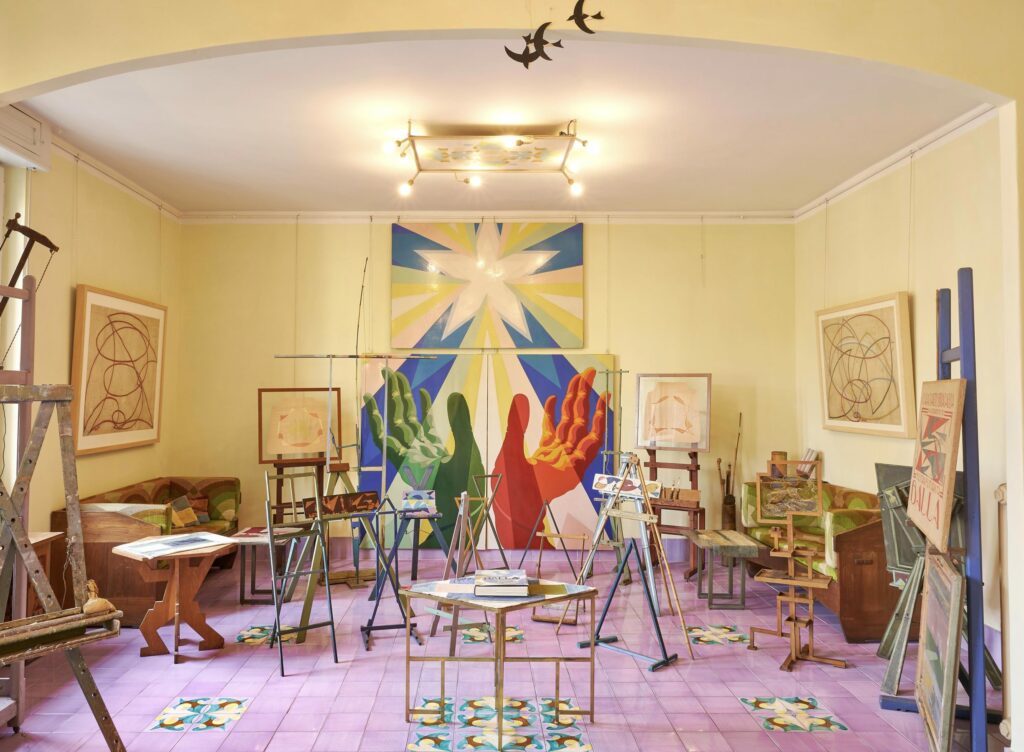 If you want to know more about other 2023 exhibitions in Venice, Naples, Turin e Milan, we reccomend you our articles:
Venice: exhibitions to see in 2023
Exhibitions in Naples: which ones to see in 2023
Exhibitions in Milan 2023: the five must-see
Want to find out about all the museums, exhibitions and events in Rome? Click here!
(Visited 9 times, 1 visits today)