Here follows the program of exhibtions in Rome for the 2024!
Rome expands its cultural programme – already rich – with exhibitions of contemporary art, modern art, photography and design.
There really is something for everyone! To help you choose which one to visit, we at Artsupp in this article propose the must see 2024 exhibitions in the city of Rome.
If you want to discover all the exhibitions scheduled and ongoing in Rome, go to Artsupp.com and see the complete list of exhibitions in Rome 2024.
Don McCullin in Rome in Palazzo delle Esposizioni until the 28th of January 2024
From october 10 2023 until the 28th January 2024,Palazzo Esposizioni in Roma presents Don McCullin in Roma: the biggest exhibition ever realized.
The exhibition, in addition to retracing the most significant moments of McCullin's work – it presents the series dedicated to the Roman Empire which the photographer himself considers a point of arrival in his career.
Exhibited in Rome, these photographs offer a new focus on the history of the City, rereading it in relation to historical times or different cultures.
Visit Don McCullin in Rome with the Artsupp Card and discover the advantages in more than 180 museums and cultural institutions!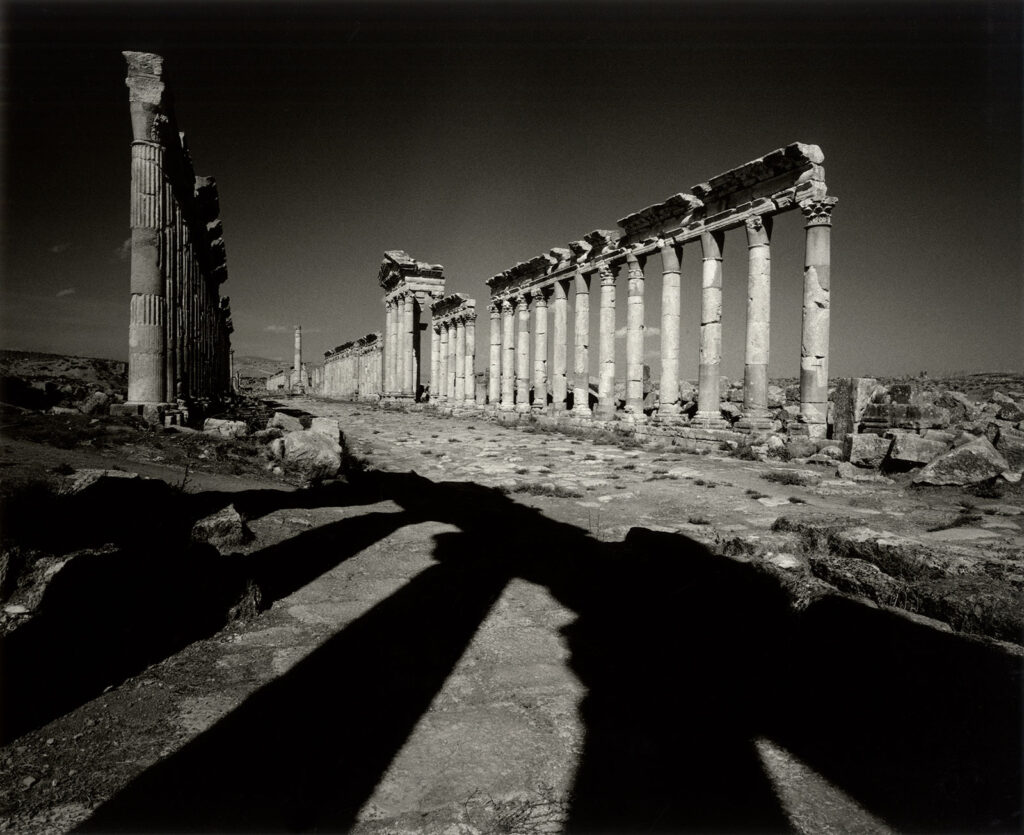 Storie di Pietra in Villa Medici from the 13th of October to Janaury 14 2024
The exhibition Storie di pietra is in Villa Medici from the 13th of October to the 14th of January 2024.
The itinerary goes through ten exhibition rooms and different other areas of Villa Medici, presenting to the public the suggestions that these stones have aroused in artists of all eras.
Here can be foundAuguste Rodin o Giuseppe Penone, Charlotte Perriand o Antonio Tempesta, Tatiana Trouvé o Facteur Cheval.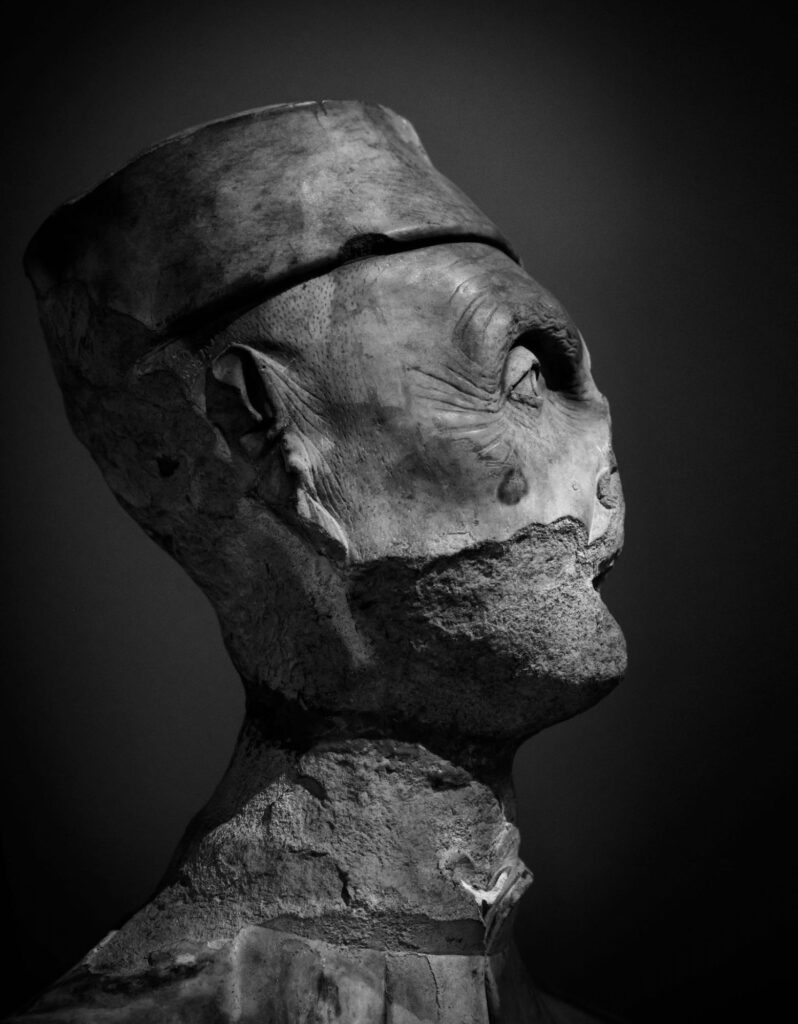 La città del sole Arte barocca e pensiero scientifico nella Roma di Urbano VIII at Palazzo Barberini until 11th February
The Museo Galileo in Florence presents the exhibitions "La Città del Sole. Arte barocca e pensiero scientifico nella Roma di Urbano VIII", in the Spazio Mostre of Palazzo Barberini in Rome.
The exhibition celebrates the 400 years from the pubblication of Il Saggiatore, the treatise by Galileo Galilei published in Rome in 1623.
Within the exhibition there are hundreds of precious original works, including paintings, drawings, engravings and books, loaned by prestigious Italian and foreign institutions. The exhibition intends to show the partnership between arts and sciences encouraged by Barberini's clients in the capital of the Baroque.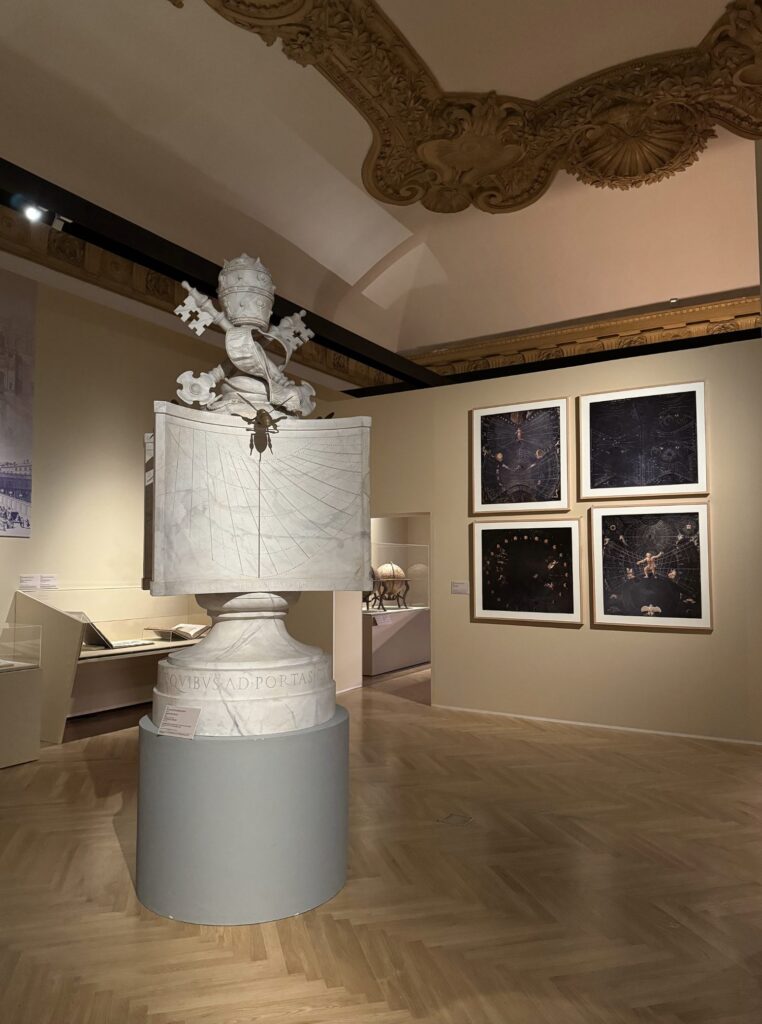 Escher at Palazzo Bonaparte from 31 October until 1 April 2024 at Palazzo Bonaparte
From 31 October until 1 April 2024, Palazzo Bonaparte in Rome exhibits "Escher".
At Palazzo Bonaparte an anthology of around 300 artworks arrives which includes the iconic Hand with reflecting sphere (1935), Bond of Union (1956), Metamorphosis II (1939), Day and Night (1938), the famous Emblemata series, and many others.
The complete series of 12 "Roman nocturnes" produced in 1934 will also be on display.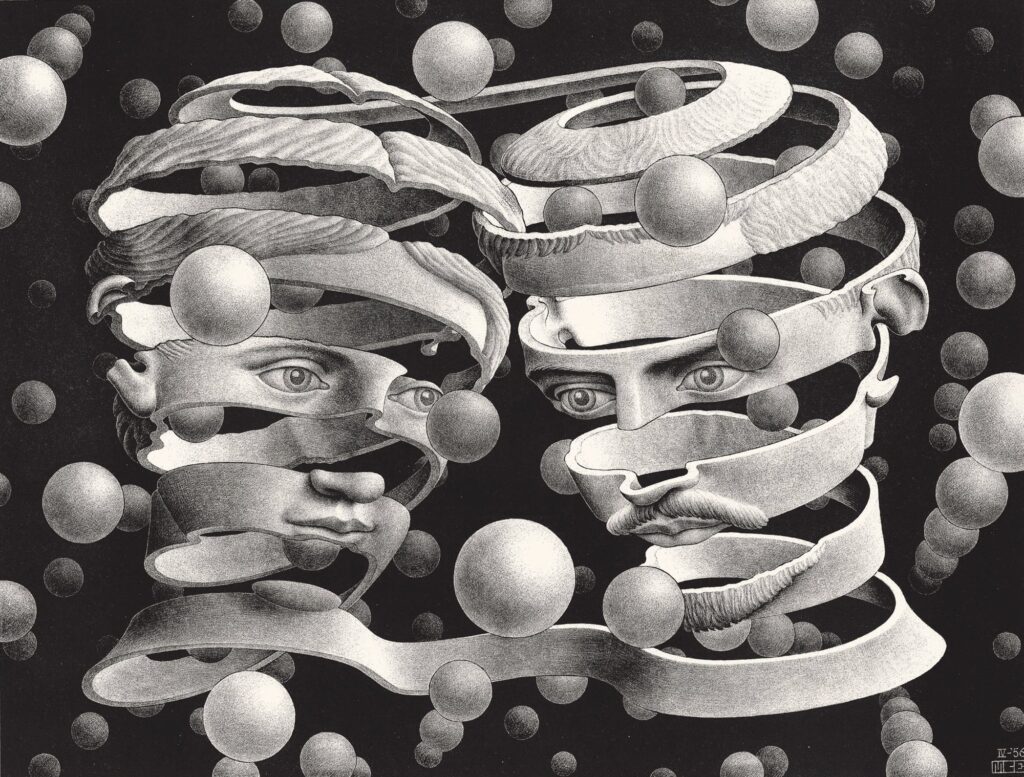 Casa Balla – Maxxi in via Oslavia from 22 September to 28 January 2024
Casa Balla in Rome, in Via Oslavia, reopens to the public from 22 September to 28 January 2024.
Casa Balla was the artist's residence for over 30 years: today it is an experimental laboratory, a workshop, a universe created by Giacomo Balla and his daughters, Luce and Elica, in which functionality and aesthetics coexist.
Art invests everything and everyday objects such as tables, chairs, shelves, trestles, ashtrays, plates, tiles, become part of a single and kaleidoscopic total project If you want to find out more about Casa Balla there is also our in-depth analysis: Casa Balla reopens to the public.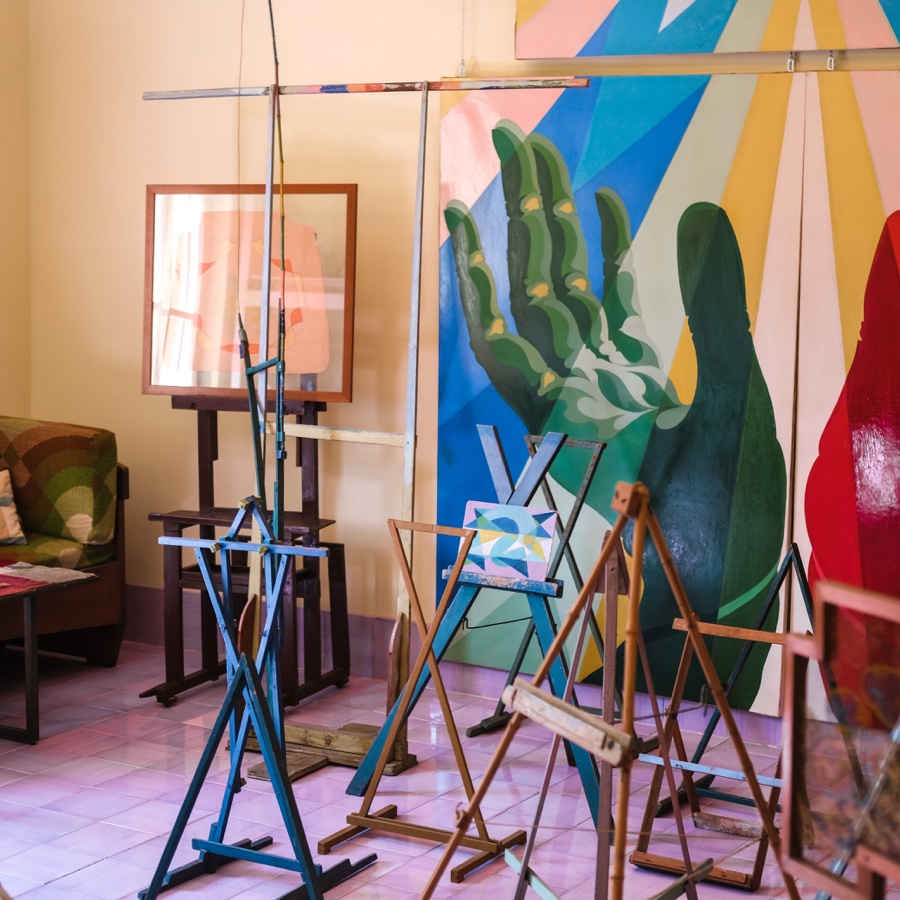 If you are also interestes in all the other must see exhibitions in 2024Venice, Naples, Turin and Milan,we recommend our insights:
Venice: must see exhibitions in 2024
Exhibitions in Naples: which ones to see in 2024
Exhibtions in Milano 2024: the five you must see
Want to find out about all the museums, exhibitions and events in Rome? Click here!
(Visited 51 times, 1 visits today)