At Palazzo Mosca, in Pesaro, is kept the "Madonna with Child and San Giovannino" , artwork created by Elisabetta Sirani.
Sirani : a paintress
Elisabetta Sirani è stata una pittrice italiana vissuta a metà del '600, figlia del pittore Giovanni Andrea Sirani, primo assistente di Guido Reni e mercante d'arte.
Elisabetta studied with her sisters, Barbara and Anna Maria at their father's school where she showed such a great talent realizing some portraits when she was still very young, only 17 years old.
Sadly, Elisabetta died at 27 y.o. but, despite of her short life, were attributed to her a quite rich amount of artworks with also some more recent findings, proving her intense artistic activity.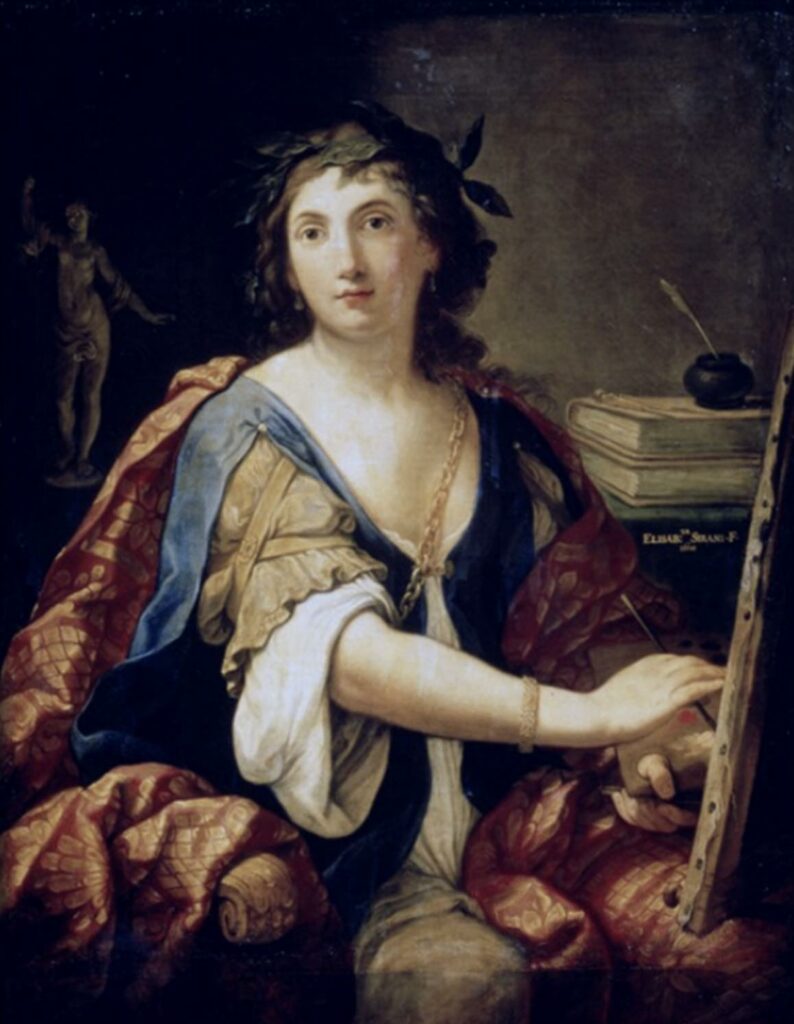 Success in life
To her were attributed 200 artworks: a huge amount of masterpieces that might seem unrealistic considering that she worked only for ten years We don't know the exact number of paintings made, it has been found a list that she drew when she was already famous and with a launched career.
She was a successful paintress in life.
In spite of the artistic environment of the time was considered a male prerogative and didn't tolerate the presence of female protagonists, Elisabetta realized many of her artworks in public and in the presence of her patrons, including prominent personalities such as the Medici, the Duchess of Parma and that of Bavaria.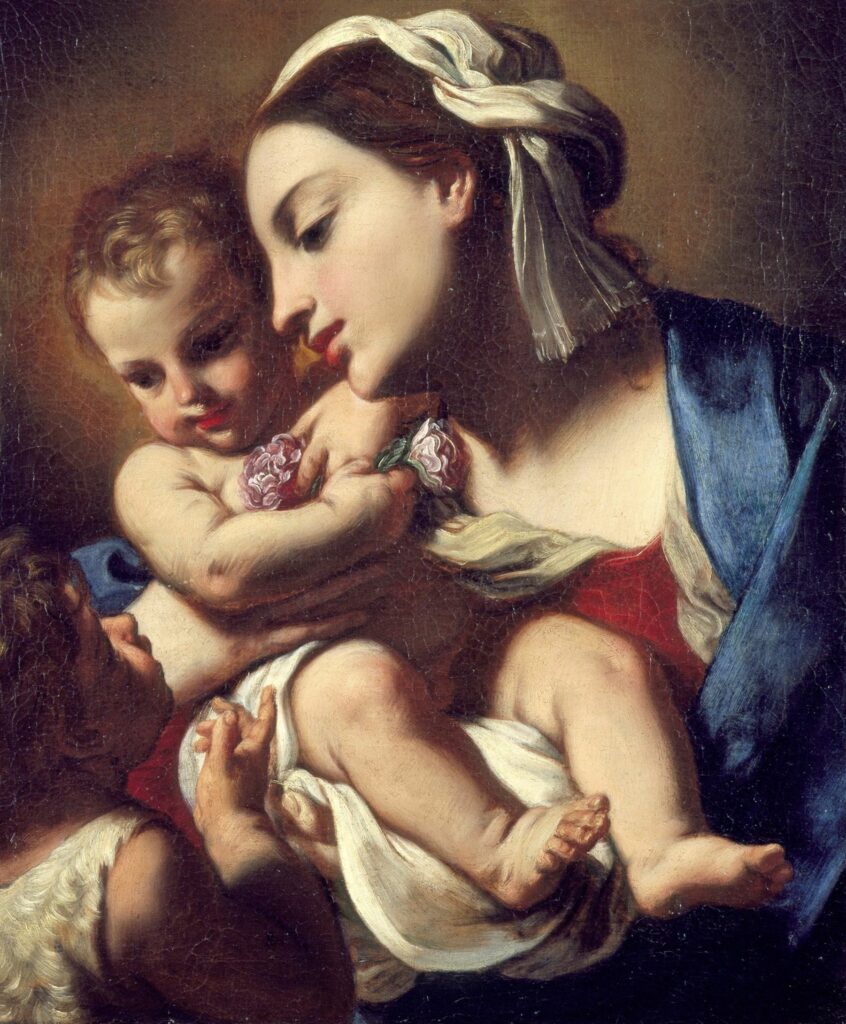 Madonna with Child and San Giovannino
The painting "Madonna with Child and San Giovannino", now in Palazzo Mosca in Pesaro, is one of the last made by the artist who died the following year.
As proof of this, the artwork bears the words "Elisa Sirani 1664" on the edge of the neckline of the Virgin's dress.
Madonna with Child and San Giovannino is preceded by a drawing now in the Louvre.
The latter does not have the figure of the San Giovannino and presents some other variants, but the work welcomes the renewal that marked the last years of Sirani's work, reinvigorating the chiaroscuro contrasts and reaffirming the Baroque aspect in her artistic production.
Style and influences
Elisabetta Sirani belonged to Baroque movement known as the Bolognese School.
Bologna, at the time, stood out for welcoming a large number of female artists.
The Sirani studio itself was frequented by many women, so much so that the influences and contaminations due to the collaboration among students are visible in Sirani's artworks.
Elisabetta Sirani was then educated by her father, Guido Reni and, even earlier, Raphael.
Later on, with less influences of her masters, she developed her own style, more naturalistic and realistic, closer to the sensitivity of Guercino and the Venetian school, with a sort of emotional dialogue that seems to establish itself between the artist and the subject of her artworks.
Do you want to discover all the exhibitions, artworks and events in Pesaro? Click here!
(Visited 1 times, 1 visits today)