Today 26th of October, until 10th of June 2024, opens the exhibtionLiberty Turin Capitale, at Palazzo Madama.
On exhibition are around one hundred artworks which tell how the Art Nouveau style played a central role in the Turin art scene of the early 20th century, influencing every aspect of life and society.
The Liberty in Turin
The Liberty, also known in the rest of Europe as Art Nouveau, it was born between the end of the 19th century and the first decade of the 1900s.
Liberty is characterized by a style dedicated to natural motifs, many for example floral ones, with ornamental and dynamic lines.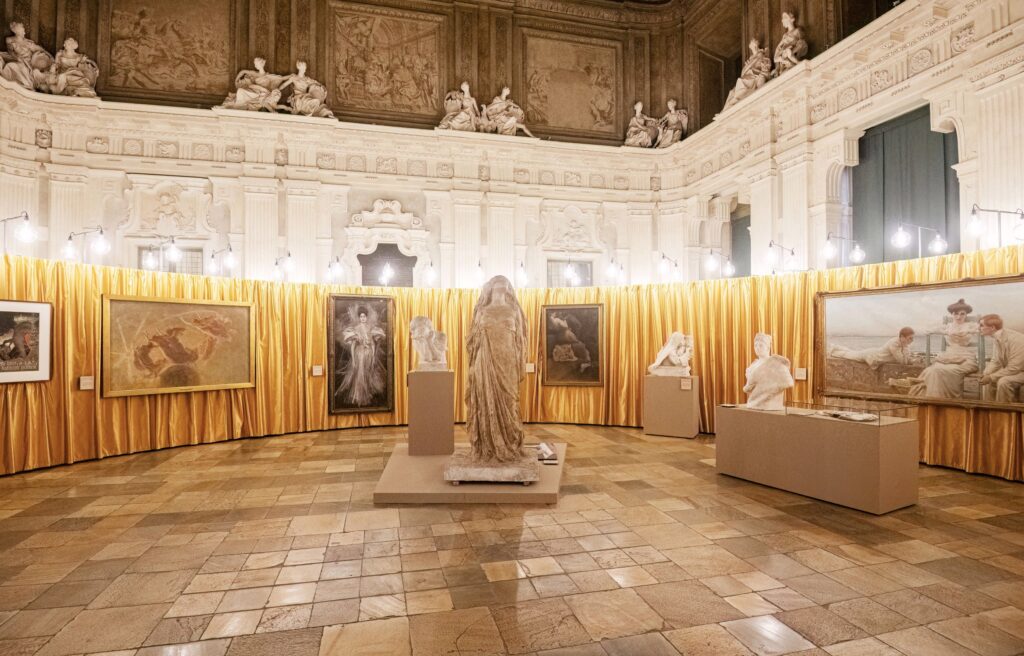 It was precisely in Turin in 1902 that the International Exhibition of Modern Decorative Art of Turin was inaugurated where, for the first time, Liberty production in the fields of architecture, furniture and also applied arts.
InTorino , liberty found its maximum culmination with representatives of the caliber of Pietro Fenoglio, who created masterpieces of the caliber of Villa Scott and Casa Fenoglio La Fleur – and Gottardo Gussoni.
The exhibtion
This is an exhibition that is divided into five sections divided and constructed in an exciting and engaging installation that analyzes and delves into different aspects and declinations of the Liberty style.
Architecture, fashion, interior design, paintings, sculptures, graphic works, decorations, everyday objects and so on are exhibited.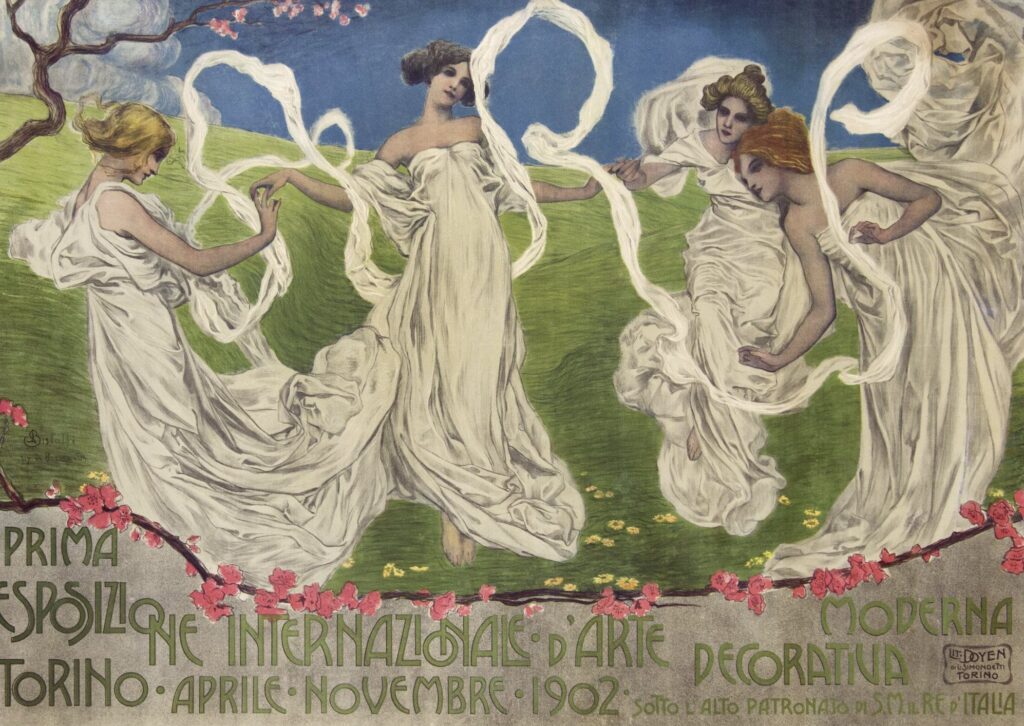 The exhibition is a journey, during which you can immerse yourself in the clothes of the time, simultaneously admiring furnishing accessories and design objects that dictated the rules of an entire historical period.
If you are also interested in all the other must see exhibitions in 2024 in Rome, Naples, Venice and Milan, we recommend our insights
Rome: the main exhibitions 2024
Exhibitions in Naples: which ones to see in 2024
Venice: must see exhibitions in 2024
Exhibtions in Milano 2024: the five you must see

Do you want to discover all the museums, exhibitions and events in Turin? Click here!
(Visited 3 times, 1 visits today)