Alphonse Mucha, father of the Art Nouveau,is on exhibtion at the Museo degli Innocenti in Florence from 27th October to 7th April 2023.
Alphonse Mucha
Alphonse Mucha is an important Czech artisit. He was born in Ivancice in 1860.
Mucha starts to dedicate himself to art since 1887 when, to improve his skills, moved to Paris and enrolled to the Academie Julian.
In Paris, one and only arts' capital between 800 and 900, the meeting will take place that will change his life forever.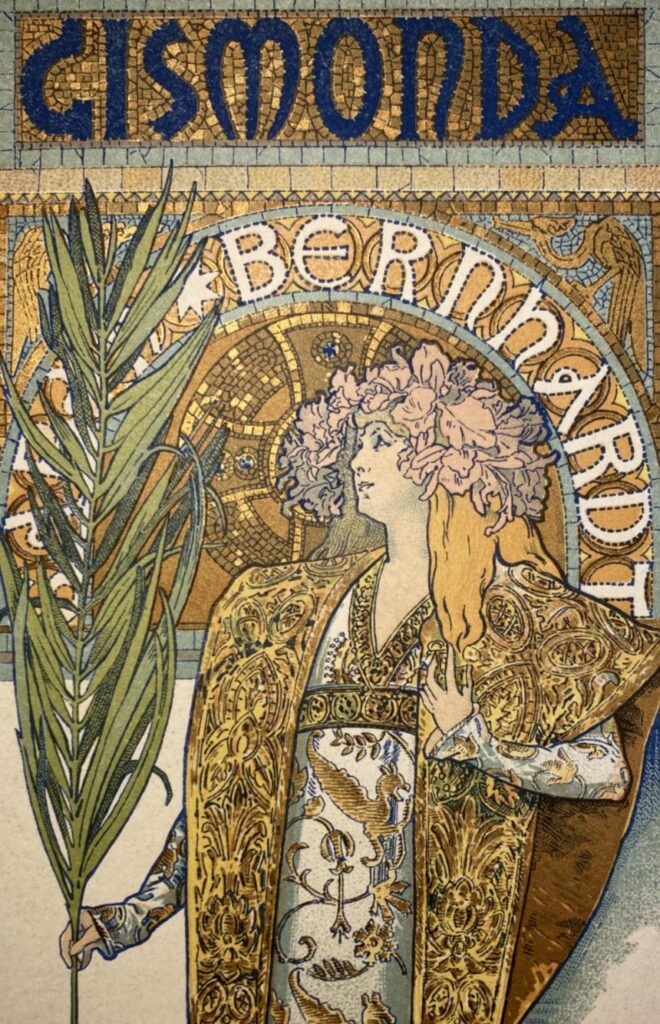 The success
In Paris he met Sarah Bernhardt, internationally renowned actress, who chooses him to represent her in numerous images.
Thanks to the artworks commissione by Bernhardt, who hired him for six years in a row, Mucha's career and repuation grew quickly and he became to be contended by different companies to realize their promotional campaigns.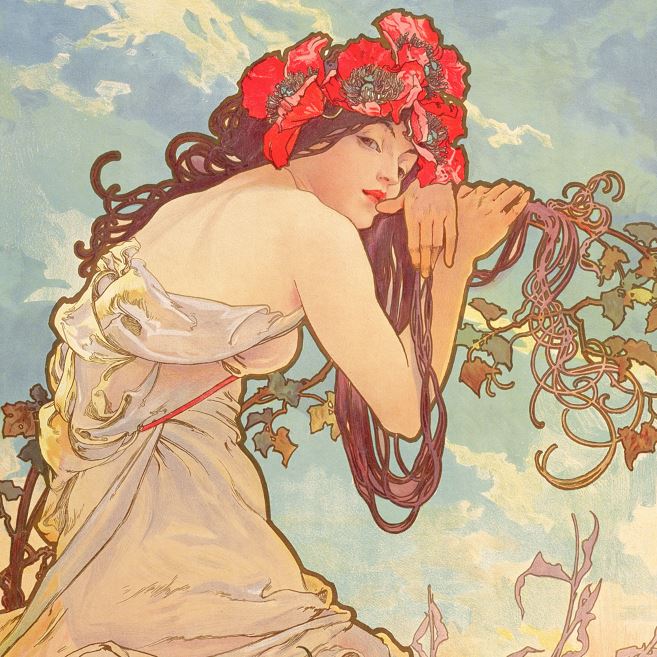 Mucha and the Art Nouveau
Alphonse Mucha Nowadays he's known as the father ofArt Nouveau and his illustrations, his graphics, his posters – not just those dedicated to Bernhardt – are the symbol of one new way of communicate: those women, portrayed in "Mucha style", so beautiful and seductive they become famous all over the world.
The exhibition by Alphons Mucha in Firenze underlined the importance that he had in his time artistic panorma and how he communicated, in such an innovative way, the ottolinea l'importanza che questo artista ebbe nel panorama artistico della sua epoca e di come riuscì a comunicare, in maniera innovativa, the moment of redemption that women were experiencing.
We were moving from the common image of a "modest girl" to that of a "real woman".
If you are also interested in all the others exhibitions not to miss in 2023 in Rome, Naples, Turin, Milan e Venice we reccomend you our insights:
Venice: exhibitions to see in 2023
Exhibitions in Naples: which ones to see in 2023
Exhibitions in Milan 2023: the five must-see
Do you want to discover all the museums, exhibitions and events in Florence?
(Visited 3 times, 1 visits today)