Gustav Klimt was born in Vienna in 1862 .
An internationally recognized painter, he was one of the leading exponents and founder of the Viennese Secession (Wiener Sezession), also realizing its periodical-manifesto of which more than ninety issues were published in the following years.
The artists belonging to the Secession group aspired not only to take art outside the confines of the academic tradition but also to a revival of the latter: for this reason, there was no preferred style, and the group welcomed Symbolists, Naturalists and Modernists.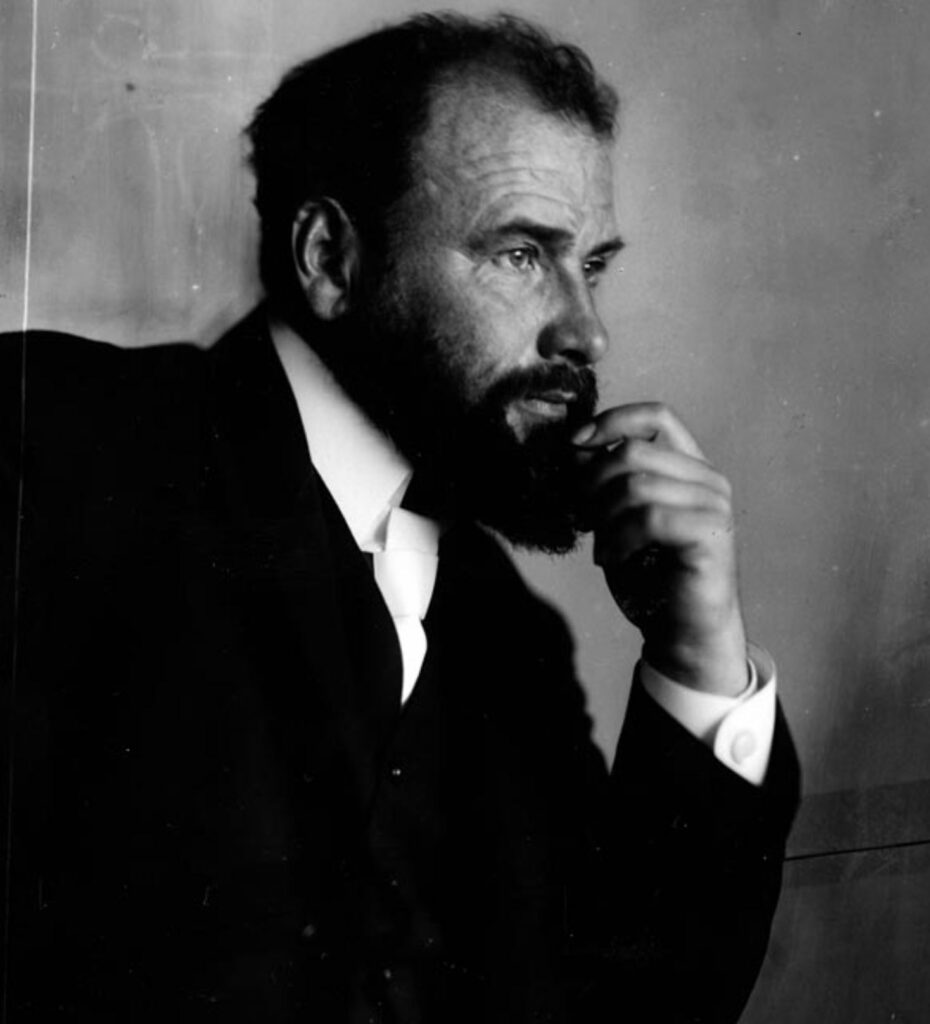 The three ages of woman and the use of gold
The Three Ages of Womanis a work by Klimt kept at the Gallery of Modern and Contemporary Art in Rome..
Made in 1905, it belongs to the artist's so-called golden period, which coincides with his full maturity.
Starting in 1903, Klimt visited Ravenna several times and was impressed by the Byzantine mosaics.
Already used to the use ofgold in the arts, an echo of the work of his father and brother, both goldsmiths, he began to experiment with the use of this metal, transfiguring reality and modulating flat and plastic parts with tonal transitions from opaque to brilliant.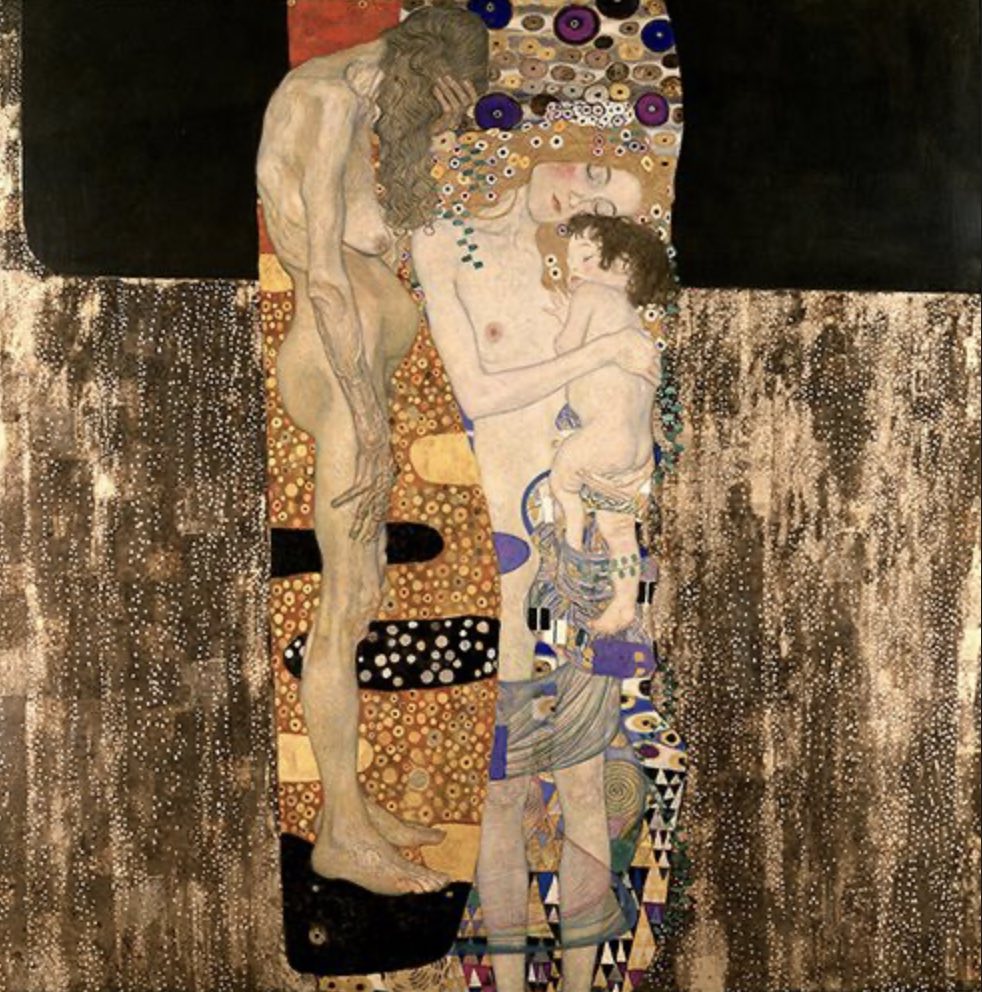 Artwork's meaning
The Three Ages of Woman portrays, as the title itself anticipates, three stages of women's lives starting fromchildhood, going through motherhood, and arriving at the inevitable decline of old age.
Of the three female figures, the older woman is painted in profile, with a pronounced belly and slightly more elevated than the other two as if suggesting at her receding, maybe a metaphor for death. She has one hand covering her face, framed by a thick head of gray hair.
On the opposite, the younger girl in the center of the composition has smooth white skin and bright orange hair decorated with white flowers. She hugs the little girl, a symbol of childhood, who seems to be sleeping.
Do you want to discover the other artworks in the Gallery of Modern and Contemporary Art in Rome?
(Visited 4 times, 1 visits today)