The Vedova Blu by Pascali is one of the artworks of the Apulian artist shot by Claudio Abate and exhibiting until June 4th atMaxxi in Roma, within the exhibitionClaudio Abate Superficie sensibile.
Pino Pascali
Pino Pascali was born in Bari in 1935.
In 1956 he moved to Rome, that will become its adopted city where he joined the artists' circle around the Galleria l'Attico.
Eclectic and multifaceted artist, Pascali is now considered one of the main representative of the arte povera, together with Boetti, Pistoletto, Kounellis, Merz, Mattiacci, Tacchi.
He prematurely died after an accident on his motorbike in 1968. He was at the top of his career. .
Pascali and autobiographical art
About the artistic reserach of Pascali is crucial to understand its autobiographical side.
He moved to Albania with his family due to his dad's job who was a policeman. There, he could get an idea of what the war really was. Later on, with th series "armi" , the war will be a recurring topic but without the political meaning.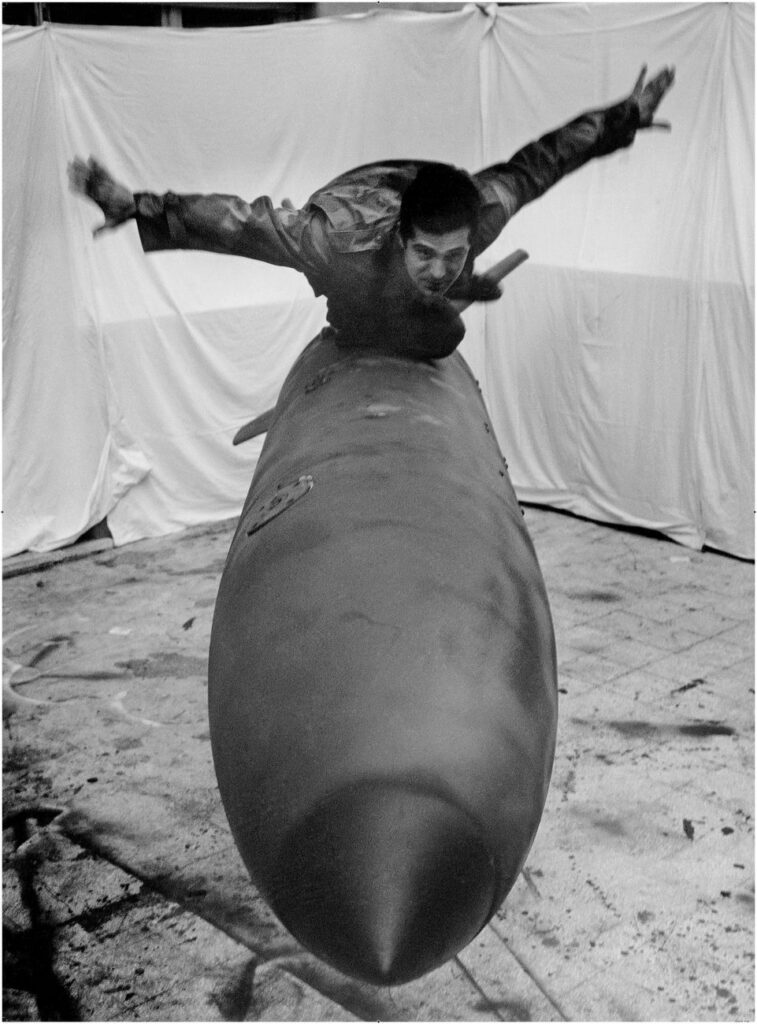 Pascali proposes the arms but only as a reminder of his childhood's games, the art itself become an arm towards the whole world, as Picasso was used to say.
Pascali's artworks become a tool to think about what is art and what is not, building relationships, remember, make history again.
Vedova Blu: Pascali and the reconstruction of nature.
Pascali makes the Vedova Blu in 1965.
It is a huge spider.
It is a weird, unreal and fantastic animal. It belongs to Pascali's last unfinished group of items of "Nature reconstruction" where the artist pays his attention to the combination among industrial materials and organic forms.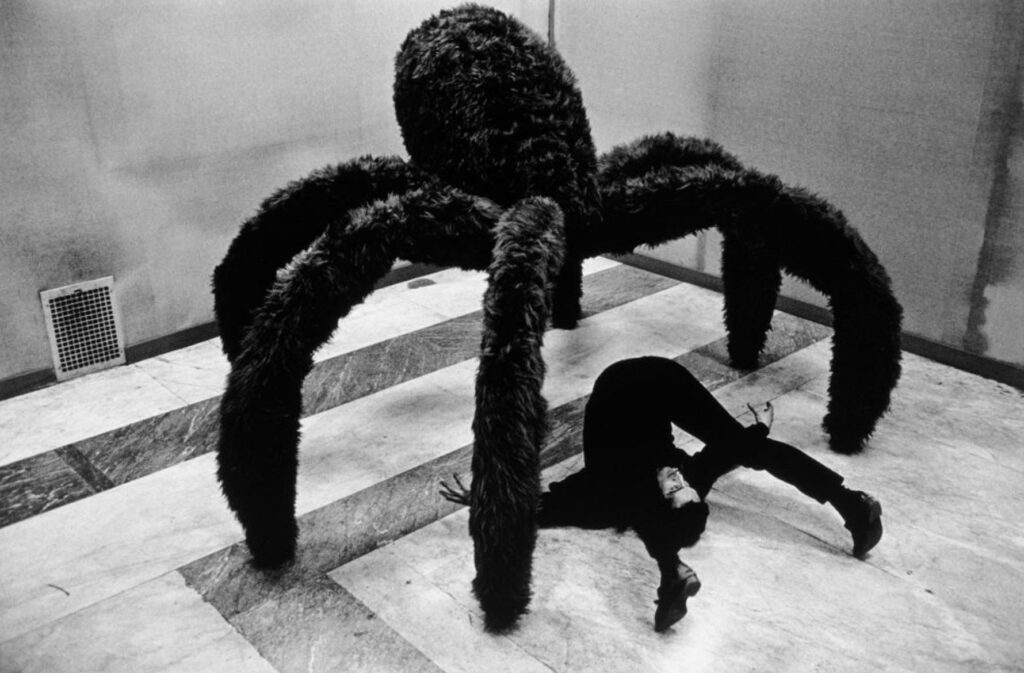 In the "The reconstruction of nature", Pascali uses industrially produced materials, such as nylon, steel wool or acrylic fur and creates other worlds and creatures.
To make his Vedova Blu, Pascali choose a synthetic material and ironizes the monumentality and "untouchable" nature of the classical artworks, transposing it into the area of ​​playfulness and interactivity.
Want to find out about all the museums, exhibitions and events in Rome? Click here!
(Visited 3 times, 1 visits today)