At Pirelli Hangar Bicoccain Milano is on exhibtion, from12 October until 18 February 2024, James Lee Byars.
After more than thirty years since his last institutional exhibition in Italy, James Lee Byars returns to Italy.
Pirelli HangarBicocca includes huge artworks made between 1974 and 1997, coming from international museum collections, some rarely exhibited and presented in Italy for the first time.
Useful information on James Lee Byars at Pirelli Hangar Bicocca
Opening day: 12 October 2023
Hours: Thursday to Sunday from 10.30am to 8.30pm
Ticket price: entry to the exhibition is free; online booking guarantees priority entry to the exhibition.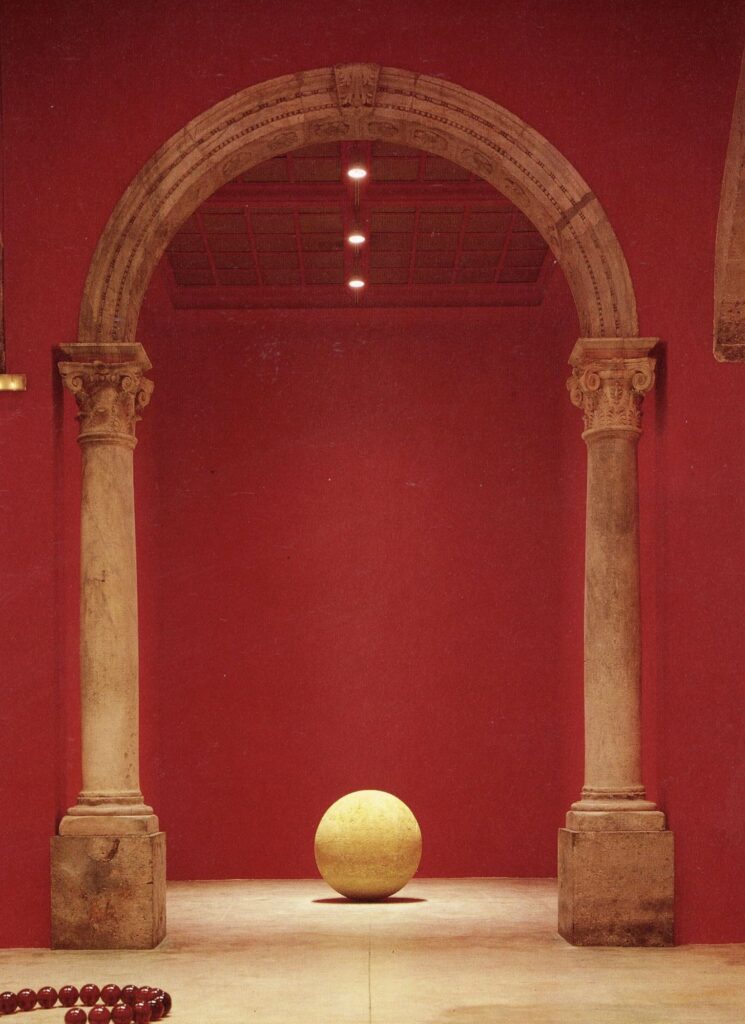 If you are interested in all the other exhibitions not to miss in 2023 inRome, Naples, Turin and Venice, we recommend you our insights:
Exhibitions in Naples: which ones to see in 2023
Venice: exhibitions to see in 2023
(Visited 1 times, 1 visits today)