THE Foundation Michelangelo Pistoletto in Biella hosts one of the best known artworks realized by the artist,the Venere degli stracci.
Pistoletto, son of art
Michelangelo Oliviero Pistoletto was born in Biella 25 June 1933.
At the age of one he moved to Turin where his father, also an artist, opened a painting restoration studio.
Pistoletto, immersed in art since he was a child, he soon ventured into the first experiments in the sector, later becoming one of the leading exponents of the arte povera, Italian artistic current born in the second half of the sixties.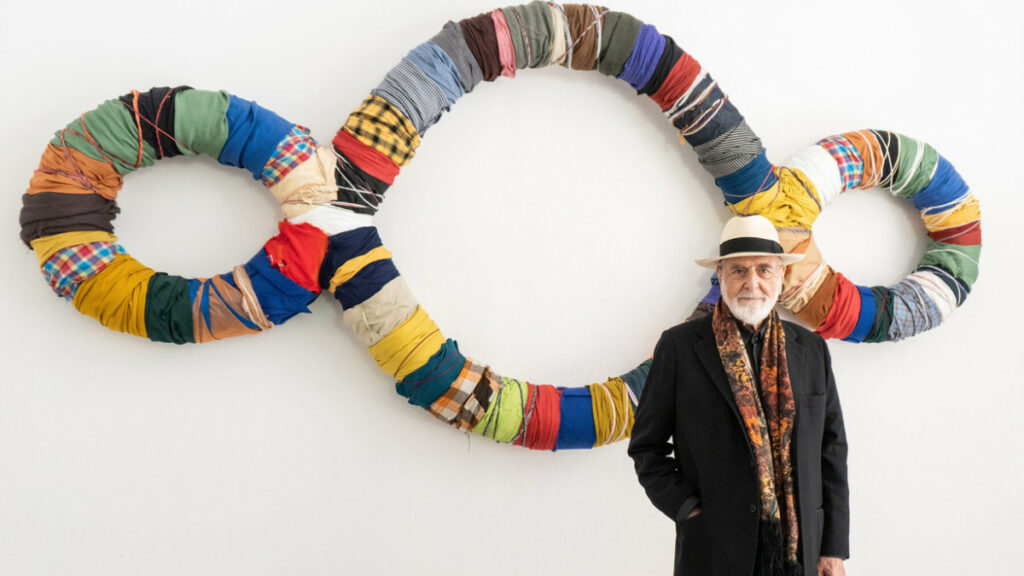 La Venere degli Stracci
Pistoletto made the Venere degli Stracci, now exhibited at Fondazione Pistoletto in Biella, in 1967.
The artwork is an iconic installation by the artist but, according to the anecdotes that accompany its genesis, it was born by pure chance: Pistoletto noticed the statue in his studio, on which rags had been thrown by chance.
The inspiration was immediate.
Venere degli Stracci is made by a plaster cast depicting Venus, the Roman goddess of beauty, and a pile of colored clothes that stands out in front of her.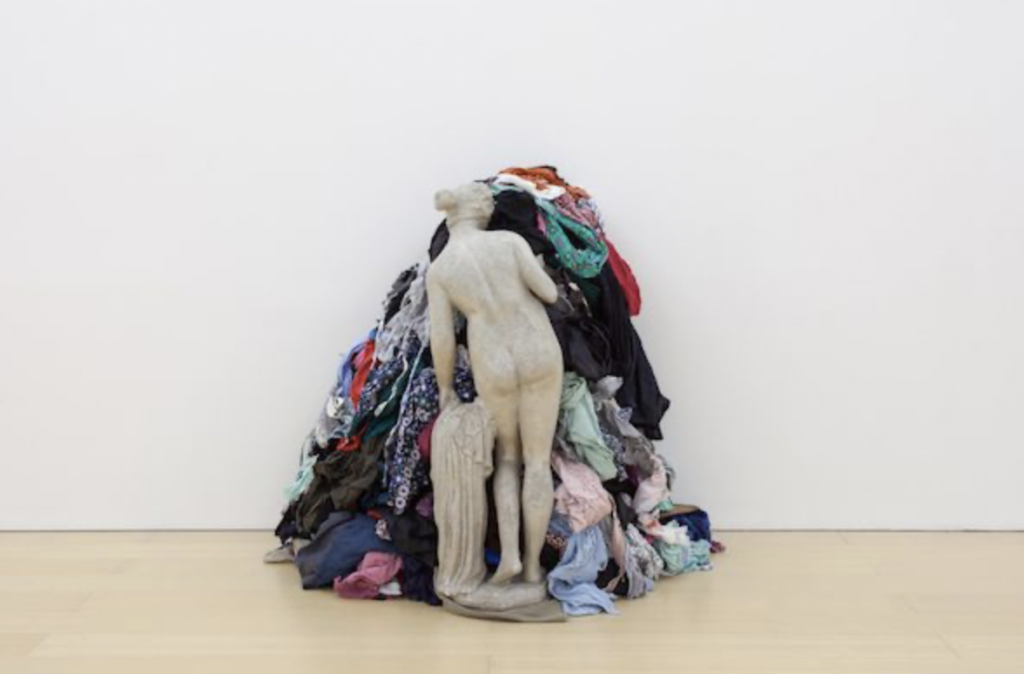 Order versus disorder

The naked and white goddess, made even more brilliant thanks to a layer of paint and mica powder, turns her back to the beholder.

Venere is order, impassive in the face of the disorder represented by the colored clothes thrown in confusion on top of each other. The female figure is a symbol of classical art and of the memory of what was once the maximum expression of beauty in art.
On the contrary, clothes are nothing more than tangible evidence of the rampant consumerism of society.
If the statue were missing, the clothes would be nothing: she is the one who animates them and gives them life.

La Venere degli stracci: society's mirror

The Venere degli Stracci is one of the most relevant works within Arte Povera, both for the "poor" materials used and for the desired and marked contrast between two extremely distant worlds.
On the one hand the female figure and ancient beauty, not subject to the ruthless laws of the time and on the other the unstoppable consumerism of which clothes are a symbol.
Just as the statue remains firm and imperturbable, in the same way the rags are the mirror of a society that changes rapidly and that irreparably succumbs to ruin.
More than fifty years after its creation, the Venus of rags is a work that still offers itself as a starting point for current reflection.
Visit the Pistoletto Foundation and the other museums in Biella with the Artsupp Card and discover all the advantages of the Card in more than one hundred cultural institutions!
(Visited 1 times, 1 visits today)