Judith and Holofernes is a painting by Artemisia Gentileschi, preserved in the Capodimonte Museum in Naples.
The episode of the beheading of Holofernes by Judith is well known in the history of art, as it has already been faced by many other artists and above all by Caravaggio in his artwork of 1599, kept in the Galleria Nazionale d'Arte Antica Palazzo Barberini in Rome.
Two versions of the artwork
The artwork, a perfect example of Baroque painting, was created between about 1612 and 1613 by Artemisia Gentileschi.
Artemisia also created another later version – still in the Uffizi Galleries – painted in 1620.
A scene as bloody as that of the beheading, although not confirmed, for some critics could be linked to the rape she suffered in 1611 by Agostino Tassi, also a painter and friend of Orazio Gentileschi, father of the paintress.
In the rtwork conserved in Naples, belonging to the paintress' youthful period, there is a strong naturalistic imprint and some uncertainty in the composition.
The rigid position of Judith 's arm finds inspiration in Caravaggio 's painting of the same name, and at the same time the character of Holofernes seems to have some reference to Rubens' similar subject.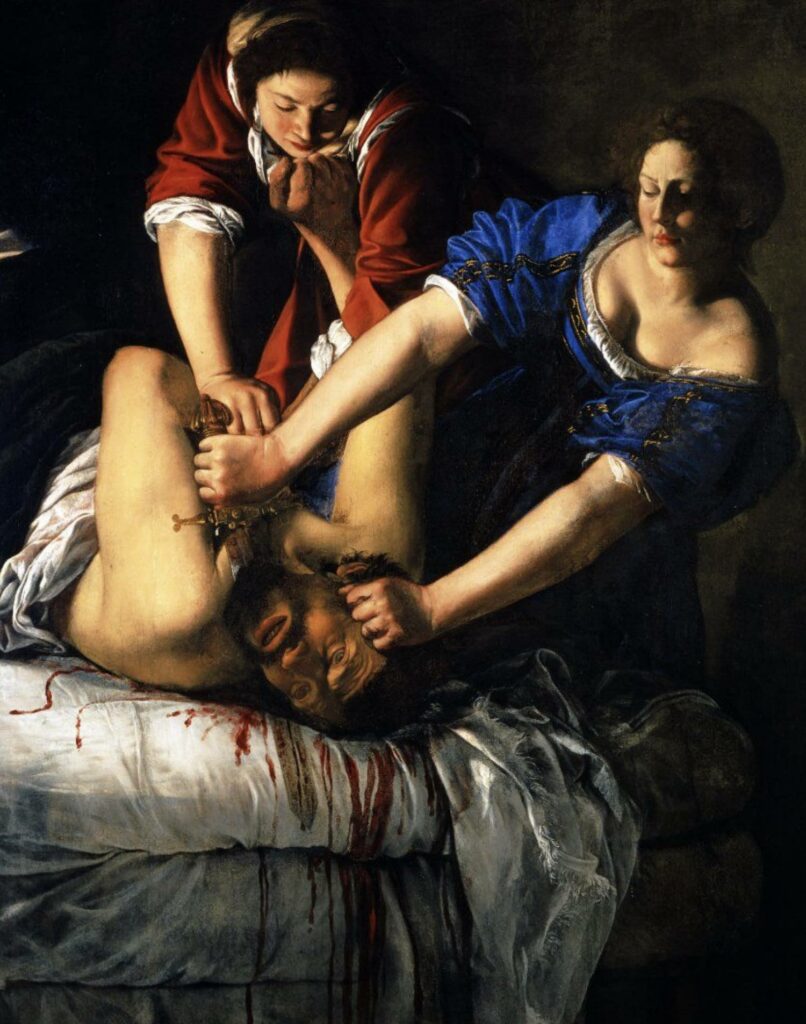 The scene in general is violent and gloomy and is made even more powerful and frightening by the blood of Holofernes that stains the cloths on which he is lying.
The exceptional nature of the painting also lies in Artemisia Gentileschi's desire to represent Judith in the guise of a real executioner.
Artemisia, exception in the history of art
While admiring the artwork, it is worth analyzing the historical and cultural context in which it was created.
We are in the first half of the 1600s, a period in which women did not enjoy great freedom and there were certainly very few who aspired to become artists or painters.
Artemisia in this sense represents a great exception in the history of art: endowed with a great talent since she was a child, she even managed to enter an Academy being recognized on a par with her colleagues.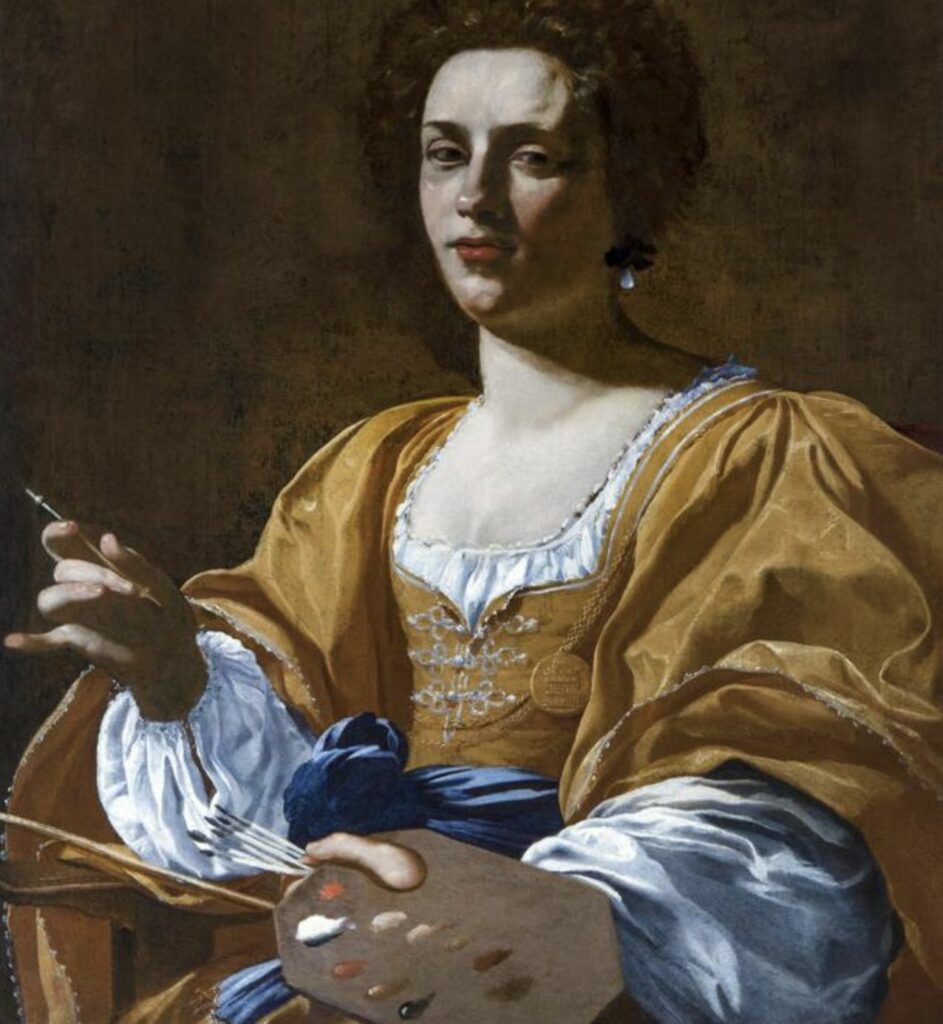 She was the only one who had the courage to represent such a bloody scene and with so much emphasis, when at the time women were only allowed to paint still lifes. It should also be considered that the anatomical studies required to paint the human figures were considered scandalous and at the sole discretion of men.
In conclusion, the fact that the author of a painting of such ferocity as Judith and Holofernes was a woman from the 1600s is nothing short of extraordinary.
(Visited 3 times, 1 visits today)